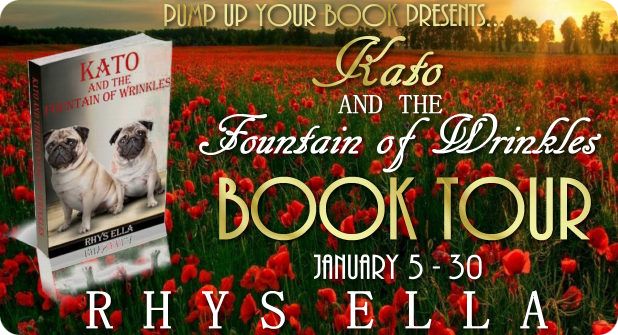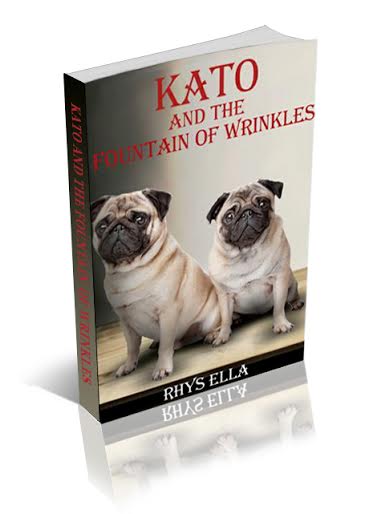 Title: Kato and the Fountain Of Wrinkle
Author: Rhys Ella
Year: ©2014
My Rating: ♪♪♪♪♪/5
Pages: 284
Genre: Fiction;Humor
Sources: Pump Up Your Books
Format: Paperback;Signed
Publishers: Tate Publishing and Enterprises, LLC
"Synopsis"
For famous animal actor Kato Rhyan, being named "Cutest Pug Alive" by Pooch Magazine was cool (all right, really cool). But for him, acting isn't about fame, it's a part of him buried deep within his soul; and he's not about to let anything stand in his way of becoming the first animal to win an Oscar for Best Actor, even if it means taking on a role that requires a wrinkly dog's worst nightmare – Botox injections. But before the injection process begins, it's discovered that the Fountain of Wrinkles — located in his beautiful hometown of Callia Rugas — has been contaminated by Botox, jeopardizing the lives of crinkly canines everywhere and setting off a chain of events that force him to bid farewell to his dream and set foot on an adventure of a lifetime in search of the antidote to restore the Fountain. But as with any good Hollywood tale, the story that seems so apparent is not always the one that unfolds. The twists and turns that follow are sure to keep you guessing and laughing.



"My Thoughts"
So the storyline of the book was interesting. It was good to branch out and read something with this much comedy. Its was cool to see everything in a dogs perspective, and I have to admit that brought out my inner child. It was good to tag along with Kato and his acting career. The part that made me laugh the most was his crazy, wild, and goofy brother EJ.
The characters were well thought of and I'm glad they have human like characteristics. The mom was very believable. She was nervous and scared and didn't want Kato to leave. He had a (goal/plan) and wanted to strive for his dreams no matter what it takes. EJ was just a silly goofy older brother who just makes you laugh by what he says and his actions.
My mood was having a blast. I wasn't board. It made sense. Not to long and blown out.
It had feeling that made me connect to what the author was writing. I wouldn't tell you how many times I laughed till I cried and disrupted everyone from sleeping.
The authors writing style was good. I could see through her words what her concept was to write this book, which made me recognize her for the talent she has presented.
I wasn't just intrigued, I was captivated into what was happening next. I never found a dull moment in this book.
At first when I was reading it I was lost because I didn't understand the concept, but as you read more you begin to see it and understand what is taking place.Ella did a fantastic job with Kato and her talent must be shared along with her hard work. This is a good book you cannot past. When your feeling down or in the blue this book certainly belongs to you.
R.I.P. PRINCE KATO CHANG
"Rhys Ella"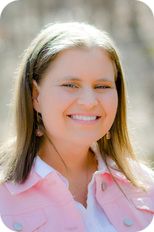 Rhys Ella, lover of all furry four-leggers, grew up in small town West Virginia surrounded by cats who believed they were dogs and pint-sized dogs with personalities larger than life. Today, Rhys lives in North Carolina with her husband, young son, and a fish named Hobo. An avid runner, the book's concept came to Rhys during an evening run but did not fully come to fruition until the passing of her fourteen-year-old pug, Prince "Kato" Chang.