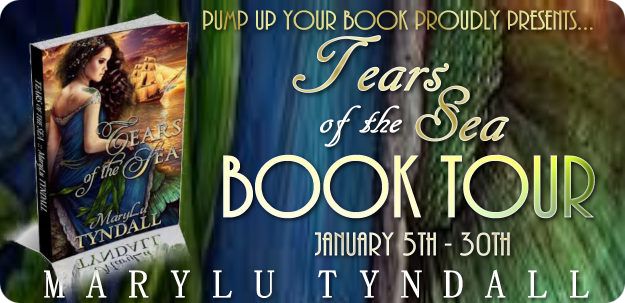 Title: Tears of the Sea
Author: MaryLu Tyndall
My Rating: ♕♕♕♕♕/5
Year: ©2014
Pages: 260
Genre: Fantasy
Format: Paperback
Sources: Pump Up Your Book
Publishers: Randsom Press
ISBN 13:9780990872313
Price:
Ebook: $0.99
Paperback: $9.98
"Synopsis"
Doomed by the evil warlock Forwin to wander the ancient seas as a mermaid for all eternity, Perdita longs for the release death would bring. Every ten years she has a chance to break the curse when she emerges from the sea fully human for one month. The catch? She must find a man willing to die for her. Captain Savion Ryne wants nothing to do with beautiful women. It was one such woman whose betrayal ruined his life and his reputation. After nearly drowning in a storm at sea, he wakes on an island with visions of a dark haired mermaid pulling him from the water. When a woman similar in appearance begs for his protection, he is suspicious. Perdita has never met anyone as honorable as Savion. Even though he shuns her every advance, she falls for him. But as the end of her time on land approaches, she faces the hardest decision of all, save Savion and remain cursed for all eternity or break the curse and watch the man she loves die.



"My Thoughts"

I loved the storyline. The whole concept got me hook. The fantasy and adventure awed me to see this author writing so many fantastic things that she express through her characters was so good , I'm babbling words to come up with how I feel.
I felt like I was one of the characters. The cover of the book along with one of the characters made me really go in depth with how I feel about every page I turn. They were so real I felt the coming to life in my room.
My mood was stunned. I wanted to know what was happening. Why that happen. The connections I felt while so captivated in this book.I love mermaid tails and this story is just like "H2O: Just Add Water". The mermaid being curse was remarkably believable and I LOVED IT.
The wring style wasn't okay, it was good. I loved how she wrote the dialogue between the characters, I would like that same passion she has. Its was believable. It wasn't repetitive like some I've seen. The romance was too good to be true. I mean this is on a ranking a lot of books can't dare touch this plot.
Of course I was captivated why would you every ask that question. When I saw this blog tour I quickly signed up because of the synopsis that was displayed. Wow is all I can say. The ending was very shocking to me. Tyndall will certainly grab your attention that you just want to know what will happen to "Perdinta" at the end. Will her curse be lifted? Will she find her true love? This just sounds like a perfect Walt Disney princess story.
Expect nothing but the best and watch closely for "love".
"MaryLu Tyndall"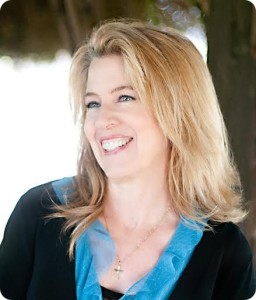 Best-selling and award-winning author, MaryLu Tyndall dreamt of pirates and sea-faring adventures during her childhood days on Florida's Coast. After obtaining a degree in Math and working as software engineer for 15 years, she decided to test the waters as a writer. With now more than fourteen books published, she makes no excuses for the spiritual themes embedded within her romantic adventures. Her hope is that readers will not only be entertained but will be brought closer to the Creator who loves them beyond measure. In a culture that accepts the occult, wizards, zombies, and vampires without batting an eye, MaryLu hopes to show the awesome present and powerful acts of God in a dying world. MaryLu makes her home with her husband, six children, and several stray cats on the California coast, where her imagination still surges with the sea.