My Review: ⚡⚡⚡⚡/5
Year: © 2014
Genre: Mystery
Format: Hardcover
Sources: Pump Up Your Books
Publisher: The Barrett Company
LEGION'S LAWYERS, the latest thriller by Vince Aiello about the Legion law firm, dissects, in Aiello's signature punchy style, the driving ambition within the firm and its deadly consequences. The firm's head, Roger Legion, has appeared in Aiello's previous books about the firm, LEGAL DETRIMENT and THE LITIGATION GUY. Readers have developed mixed reactions to Legion, who is both a brutal taskmaster and a great litigator. Love him or hate him, all look forward to his appearance in the story. Legion believes the courtroom is like a gladiatorial arena, where he will do whatever it takes to win. Previous Legion books have dealt with a heist by lawyers and a terrorist attack on the Coronado Bay Bridge, in San Diego. In LEGION'S LAWYERS, Roger Legion finds himself the target of a drug cartel and more than one team of assassins.
My Thoughts
Can anyone say great thriller because I thought so. I thought the storyline was nothing like what I've read before. Legions Lawyer was a great book that I snuggled in bed for. The cover was so silkily and I like the fact that reviews were incorporated from YouTube and Amazon two of my favorite websites. I have never read a boom from this author and I was pretty upset at that fact. From the reviews on the back it sound like a masterpiece waiting to explode and make it big. I can can honesty say I was indeed terrified at the book. I really didn't know what awaited me on this reading journey and I can only tell you this expect the unexpected to come to you all. The journey was like a horror story waiting to happen. The characters made it so suspenseful and I just wanted to see what they were going to do or what will happen. The story was based on drugs and drugs its a very hard topic to read. But this story I just needed to know what happen. If you love "Gangland" this story just reminded me of a hard core episode.
Vince Aiello: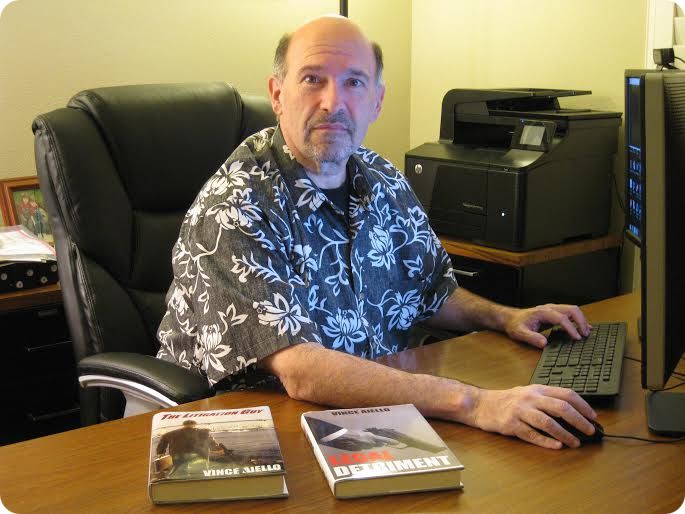 Vince Aiello grew up in upstate New York before moving to Southern California where he attended California Western School of Law. He is admitted to practice law in both New York and California. LEGION'S LAWYERS is his third novel. His earlier novels, LEGAL DETRIMENT and THE LITIGATION GUY, were both acclaimed bestsellers.